White Fans Don't Matter to the NFL
Over the past few years, fans of the gridiron have seen the games they love polluted by unwelcome political discourse. 'Football Sunday' has been besieged by kneeling social justice warriors and black power-saluting race baiters. NFL games are now platforms for star players and and ancillary figures alike to lecture fans on their views of race relations. It has become fashionable for athletes to become activists, lecturing viewers on what they perceive to be the ills in society. This has resulted in White fans checking out from watching the game that they loved.  In short, White fans don't matter to the NFL.
This trend of infusing athletic competition with social activism has become a monumental disaster for the league. Since Colin Kaepernick decided to protest by kneeling during the National Anthem in 2016, ratings for the league have imploded. Millions of fans, enraged that protesting has become fashionable throughout the league, have divorced themselves from the NFL. The NBA took preemptive measures to quell any potential disruptions, by stating that players must stand for the anthem. Take that as a clear signal that Commissioner Adam Silver has considered the NFL's folly and does not want to suffer a mass exodus of paying customers.
When White Fans Don't Matter, White Flight Happens
The NFL has made no such attempt to circumvent continuing protests. Kneeling players are still prominent on team sidelines as of this weekend. As the league enables its protesters, the message is clear; White fans don't matter. Players have become creative in side-stepping the anthem protests. Cowboys owner Jerry Jones, who recently made a statement that players who disrespected the flag would be benched, was perfectly okay with David Irving raising his fist after the anthem. Let's be honest… White fans just don't want to see that shit.  Even if the National Anthem protests subside, raised fists that symbolize Black Power, Black Panthers, Black Pride, or whatever they want to call it this week have White fans stampeding for the exits. That phenomenon is the sports-world equivalent of White Flight.
This Sunday the Cowboys, historically a huge draw on the road, took on their longtime rivals, the San Francisco 49ers at Levi Stadium.  The attendance was, well, pathetic.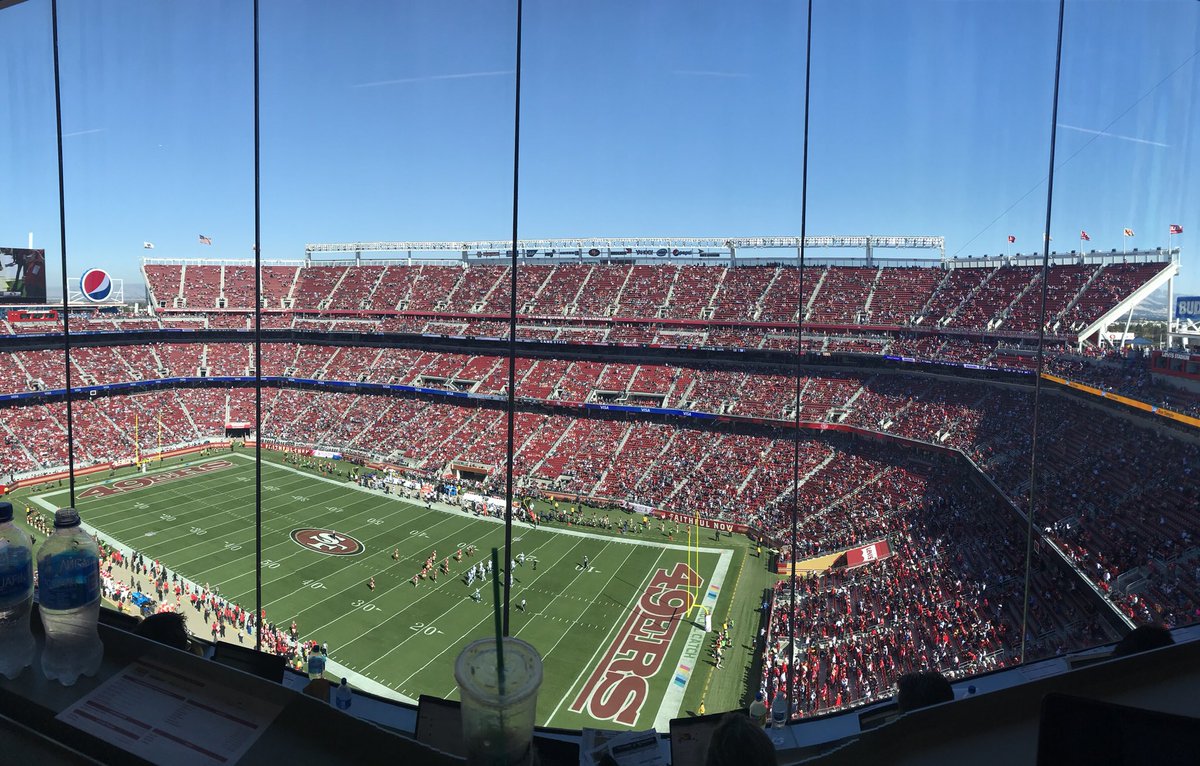 (Courtesy @EmptySeatsPics)
Fans weren't only M.I.A. in the Bay Area.  They were M.I.A. *in* MIA!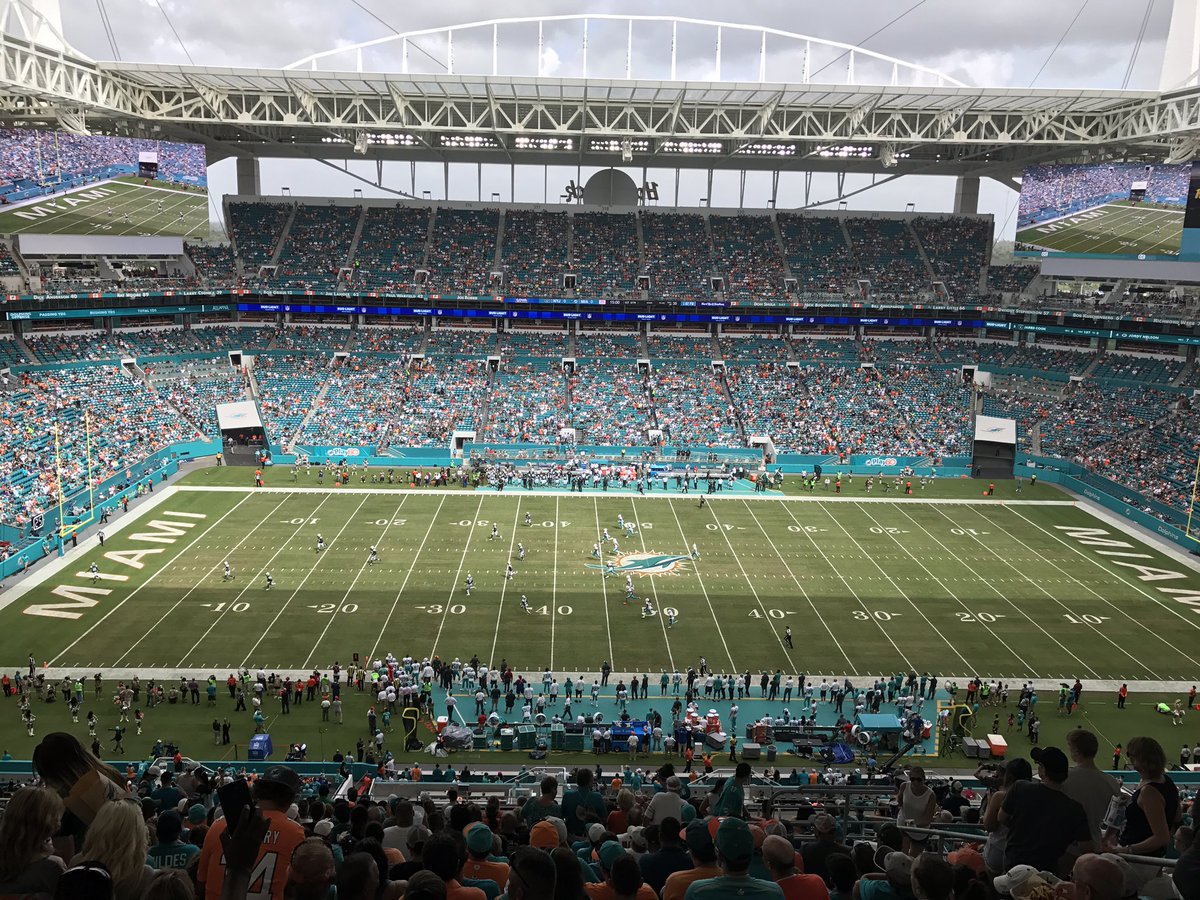 And the Cleveland Browns?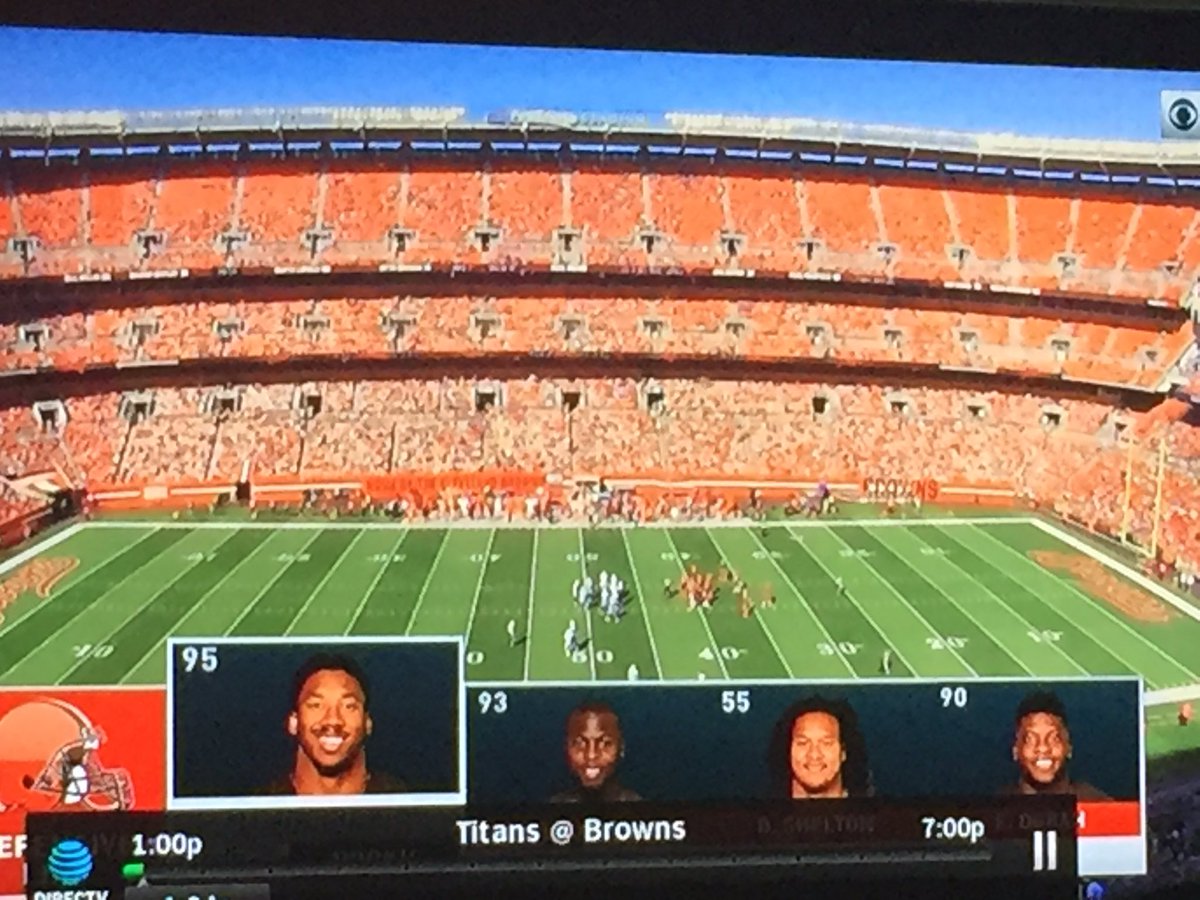 I've seen stronger fan support at WNBA games. The paltry attendance could be excused by the fact that this game was being played in Cleveland, Ground Zero for football futility. But explain the fans missing at the Dolphins game. Breitbart points out:
Both the Jets and the Dolphins came into this game with records of .500 or over. Both teams are also in the same division, making it a rivalry game as well. Yet, look at the vast emptiness of that stadium. There's no way that stadium should be so empty:
The Miami metropolitan area has an enormous amount of transplants from the New York / New Jersey area, a significant amount of whom are Jets fans. It's a division game, and while both teams aren't exactly SuperBowl contenders, neither had a losing record. Like the Cowboys and 49ers, these two franchises have a storied, decades long rivalry.
Compare that picture with this from last year's November 6 contest between the same two teams.
Last year, the lower bowl was pretty much filled. Look at how many aqua-blue seats are visible in the picture taken this Sunday. Then consider that the Dolphins only play seven home games this year (One home game was played in London). White fans may have stopped attending Fins games, but they aren't the only ones in the 305 who have beef with the team.  Miami's Cuban population was incensed when Colin Kaepernick wore a t-shirt featuring Fidel Castro. When Dolphin players rolled into practice with #IMWITHKAP shirts, fans were reminded of Kap's idiotic attempt at extolling the virtues of a dictator who is, to this day, despised by many. The Dolphins may have turned off the city's Cuban population, which may prove a costly mistake for owner Stephen Ross.
How did Dolphins/Hard Rock/LandShark/SunLife/Joe Robbie Stadium go from damn near sold out to 'minor-league' soccer level attendance in less than a year? By pushing an anti-White male narrative when White men make up the largest portion of their fan base, by far. From BrandonGaille.com:
77% of NFL fans are Caucasian, compared to 15% being African-American/Black and 8% being Hispanic.
The NFL made a colossal misstep in pushing their agenda of social justice and Black Lives Matter-inspired protest on a customer base that is 3/4 White.
White Flight from NFL games has become a noticeable trend from 2016-17, but the seeds were planted long ago. The league has turned its back on White men by enabling Beyonce's anti-police "Formation" during the SuperBowl 50 Halftime Show, to pushing "Breast Cancer Awareness," while eschewing discussion of men's cancer and profiting handsomely. Even commercial advertisements during breaks in the games elicit reactions of disgust from White male football viewers.
The business adage, "Give the customers what they want" once applied to the NFL. Whites and fans of all colors wanted a hard-hitting, entertaining game to watch on their Sundays, and for decades 'the Shield' delivered. As a result, the league was the most popular professional sport, and a massive cash cow for owners. As of late, the NFL has spent the last few years giving its customers exactly *the opposite* of what they want:
Infusing the game day experience with politics
Players, coaches and entire teams kneeling during the National Anthem
Players throwing Black Power/Panther/Protest fists in the air
Shoving PC "social activism" in the face of fans who attend/watch to be entertained
Forcing "Breast Cancer Awareness" on a primarily male audience, while ignoring Men's cancer entirely
Pushing the feminist agenda by hiring a female referee immediately following the Ray Rice fiasco
Shitty commercials during breaks that reinforce the anti-White male narrative
Encouraging racist anti-White commentators on sports news networks
NFL Commissioner Roger Goodell has proven that the league believes that White fans don't matter. With evidence  of White Flight from the NFL, how much longer before he gets on his knees… and begs for those same fans to return?